Edvard Westermarck's book collection at the Donner Institute has been made visible for the public
Sometimes small treasures can be brought out in the limelight. André La Face, soon to be Master of Nordic Ethnology, has spent the summer in the library of the Donner Institute for Research in Religion and Culture. His task has been to catalogue the book collection that once belonged to the social anthropologist and philosopher Edvard Westermarck (1862–1939).
Edvard Westermarck's collection in the Donner Institute library is unique. La Face points out that many of the books could not be found in any database. By cataloguing a collection like this in a public database, information about the collection is made available to the general public. The cataloguing of old collections is a job often done behind the scenes, but it is an essential job, not just for researchers but also from the perspective of our cultural heritage.
La Face relates how also the books that were available in national and international databases required a thorough examination, since different libraries can catalogue books in different ways.
– To catalogue old books requires methodology, subject knowledge, and some investigation. It is also not always easy to decide which metadata to include in a data system. It might be unclear which edition one is referring to or where the book has been printed. The more metadata one includes, the easier it is for someone to find the book. The goal is that researchers and other interested persons from around the world now will be able to find information about the collection.
All the books in the Donner Institute library are included in the Åbo Akademi University library database Alma where one can now find information about the Edvard Westermarck collection that André La Face has catalogued. The oldest book in the collection is from 1774 while the newest is from 1967, after Edvard Westermarck had passed away.
– It is interesting to look at how the collection has come about. Many of the books have clearly been gifted to Edvard Westermarck. There is sometimes a small dedication written on the first page, often by the author. Some of the books seem never to have been read while others are full of notes. It would be interesting to know how the collection has been expanded on after Westermarck's death, but I can only speculate about that, says La Face.
La Face's image of Edvard Westermarck has become more nuanced while working with the collection. Edvard Westermarck is often described as a brilliant researcher, but also sometimes as a difficult person to have dealings with. Besides being considered the founder of Finnish sociology, he was also the first rector and professor of philosophy of Åbo Akademi University.
– Westermarck spent a lot of time in Morocco and conducted some of his research there. This is reflected both in his research and in his book collection. Particularly his research and thoughts on marriage and morality is interesting, La Face points out.
The trainee period that La Face completed at the Donner Institute was a part of his studies in Information Studies, which is his minor subject. La Face's interest in the subject was awakened when he worked part time at the Åbo Akademi University library during his studies. He then realised that he wanted to do library work in the future. With the combination Nordic Ethnology and Information Studies La Face will be qualified to work as a librarian.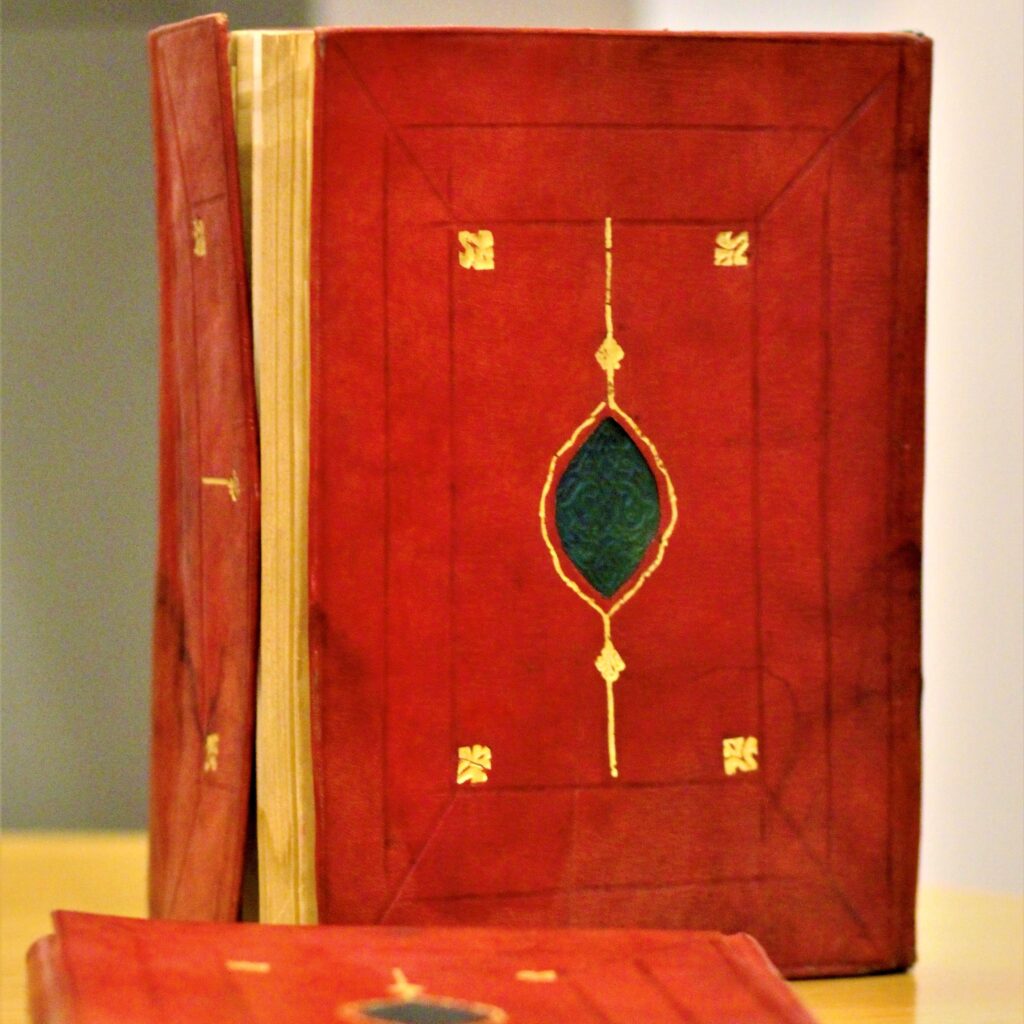 La Face found working with Edvard Westermarck's collection to be interesting and instructive.
– It was especially interesting to get to do some detective work, using clues to find information. One example is that the book collection included volumes 1–4 of a book series but the last book was missing. After some investigation it transpired that volume 5 at some point during the years had been misplaced in the Arken library, but now the volume is back in the Donner Institute library.
Currently La Face works part time in the Sibelius Museum, cataloguing their book collections and including them in the collection database Museumplus. Working with making information about cultural treasures, such as old book collections, available for the general public is something André La Face hopes to work with in the future as well.
---
Edvard Westermarck (1862–1939)
Particularly known for his research about marriage, morality and religion.
The first Professor of Philosophy 1918–1932 and Rector of Åbo Akademi University 1918– 1921.
Professor of Practical Philosophy at the University of Helsinki 1906–1918.
Professor of Sociology at London School of Economics 1907–1930.
One of Finland's best known international scientists of his time.
One of the founders of the academic discipline Sociology both in Finland and in the UK.
A large part of his research career focuses on Morocco, where he did fieldwork.