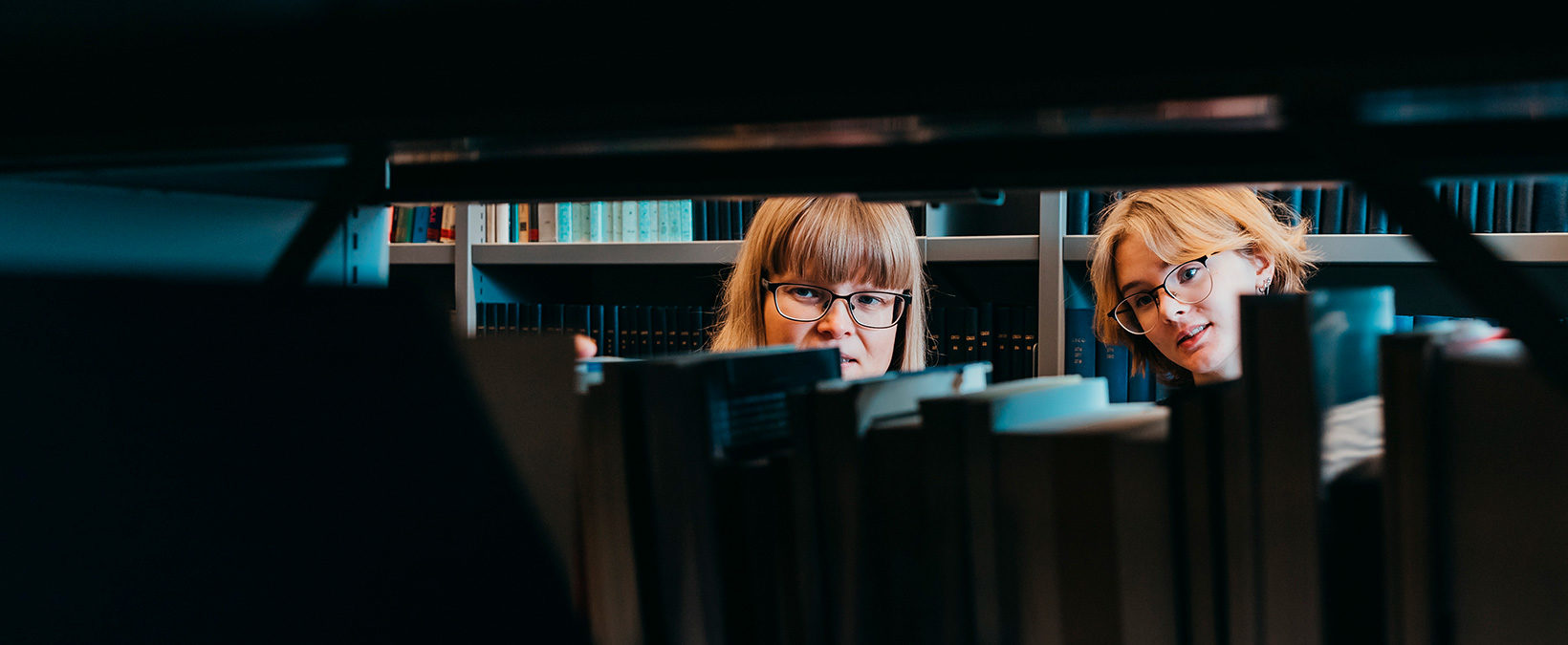 Library
The largest special library on religion in the Nordic countries
The Donner Library opened as long ago as 1957 and is today the largest specialist library on religion in the Nordic countries. The library is located in Humanisticum (The Dahlström Palace) at Biskopsgatan 13 in Turku, in the middle of the beautiful Åbo Akademi University campus. The library is open during weekdays between 12.00 and 16.00 (closed in July). Our primary customers are students and researchers of religion, but our library is also open to the general public.
Our collection comprises approximately 90 000 volumes pertaining to research on religion in a broad perspective. The central journals within the field are available in printed form in the library and we can help you to find your way among the e-publications as well.
Book of the month
Jasmine Westerlund, Olly Donnerin kiehtova elämä, WSOY 2022
My travels with Olly Donner
The book Olly Donnerin kiehtova elämä was published in April, but my travels with Olly Donner started already seven years ago. Already before that I had begun looking for a female Anthroposophist, whom I could write about and Tiina Mahlamäki told me about Olly Donner. In 2015 I travelled with Tiina to Dornach and the same year I found Olly's and Uno Donner's collection in the archives of Åbo Akademi University. I had thought that I would have to write a fictive book, but suddenly I had 18 shelf meters of material to overview. There were letters, receipts, postcards, notes and thousands of pictures. I read, took notes (on almost every letter) and wrote at the same time. When I lived abroad or took part in a conference, I tried at the same time to follow in the footsteps of the Donner couple in Paris, Bad Kreuznach, Brussels or Stuttgart.
The book was beginning to find its genre, creative nonfiction – a genre I was not acquainted with when I begun writing. It felt interesting and important to wonder and express how hard it is to write about another human being, to say something certain, to get to the core. I also wanted to write about what I felt during the process: how grand it is to read letters that no one has read in 50 years, and how sad it is when someone you know "on paper" suddenly dies. I also wanted to dive into the pictures and contemplate the empty spaces between letters. The book follows Olly's and Uno's travels and the places where they lived; it starts with Hannover and Dresden, when Olly is a teenager, and ends in Dresden, where Olly dies.
In due time the book was finalized, but Olly always seemed to manage to escape. I hope I was at least able to capture something, a "hazy figure". And my travels with Olly were unforgettable!
Jasmine Westerlund