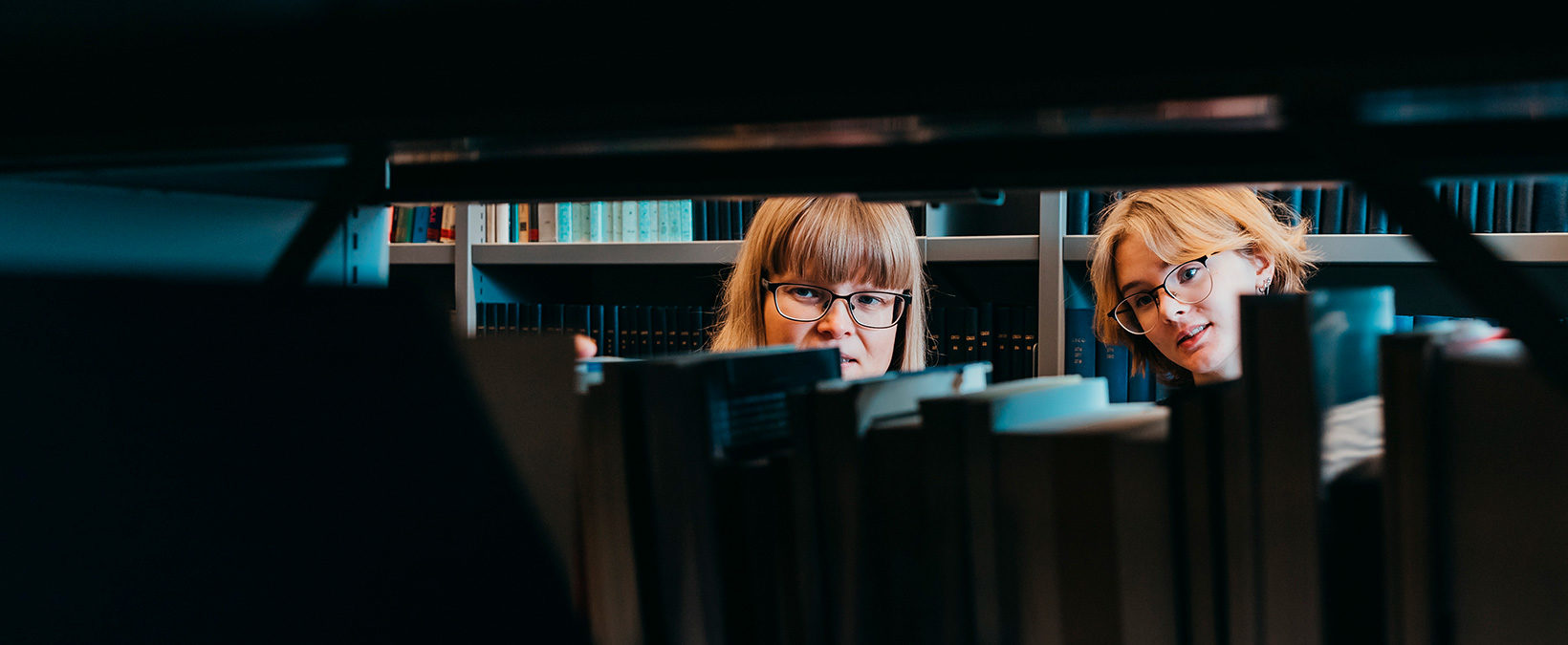 Library
The largest special library on religion in the Nordic countries
The Donner Library opened as long ago as 1957 and is today the largest specialist library on religion in the Nordic countries. The library is located in Humanisticum (The Dahlström Palace) at Biskopsgatan 13 in Turku, in the middle of the beautiful Åbo Akademi University campus. The library is open during weekdays between 12.00 and 16.00 (closed in July). Our primary customers are students and researchers of religion, but our library is also open to the general public.
Our collection comprises approximately 90 000 volumes pertaining to research on religion in a broad perspective. The central journals within the field are available in printed form in the library and we can help you to find your way among the e-publications as well.
Book of the month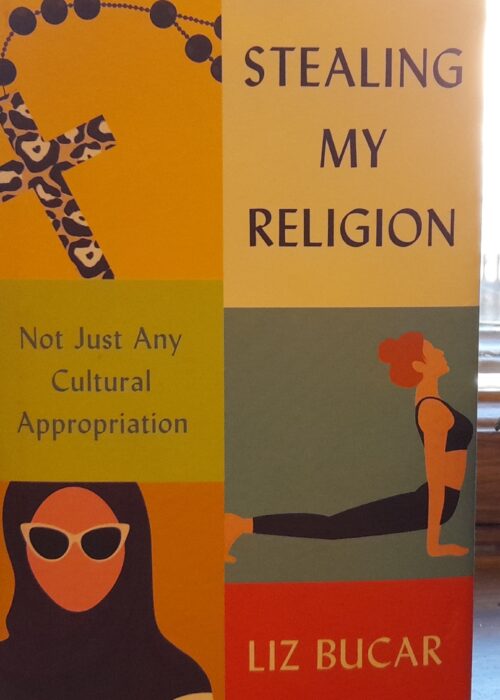 Stealing my Religion: Not just any Cultural Appropriation by Liz Bucar, Harvard University Press, 2022
Liz Bucar's recent book Stealing my Religion: Not just any Cultural Appropriation (2022) approaches the theme of appropriation in relation to religion and spirituality. Cultural appropriation, or cultural borrowing, is a concept that in the last decade to an increasing extent has often figured in public debates. However, how different processes and discussions related to appropriation affect the practice of and research on religion, has been discussed somewhat less. In the book, appropriation constitutes a starting point, which diverse examination highlights religious borrowing in relation to various ethical discussions, such as religion and racism, Orientalism, colonialism, or gentrification. According to Bucar, the underlying cause of the problem are structural injustices.
At the heart of the book are three case studies, which at first glance seem unproblematic: a) the use of solidarity hijab among non-Muslims, b) a study trip to the Camino de Santiago, and c) the practice of respite yoga (especially in contrast to spiritual yoga). However, the case studies illustrate how actions that from a liberal perspective have good intentions, such as appreciation and inclusion, can also lead to unwanted ethical problems (e.g., exclusion, expression of structural racism, etc.). Especially refreshing is the self-reflection that Bucar expresses throughout the book. She avoids a judgemental standpoint, while strongly emphasizing the importance of calling attention to such risks (especially for marginalized groups) that religious borrowing involves. She describes in detail, among other things, her own practice of yoga and her organization of study trips. Two practices she, after approaching them from an appropriation perspective, has had to critically reconsider. It is an approach, which places the religious scholar's own actions and ethical research of religion at the centre of the book.
Immersing into different religious traditions can at best result in dialogue or deeper understanding of others, but the book's case studies illustrate how this is not always the case. Bucar's somewhat surprising conclusion is that we should instead "borrow more". But this is linked to learning and religious literacy. That is, the better one is aware of the context and effects of religious borrowing, the better one can avoid contributing to various forms of oppression. By learning about ethical and moral issues, ideas, institutions, and communities associated with different religious practices, one can work to engage with them in such a way that at best, improves circumstances for minorities.
The book is grounded in American culture, but these issues are topical in several other parts of the world as well. Religious borrowing is an equally complicated and diverse theme of discussion even in the Nordic countries. In December 2023 a special issue of Approaching Religion where you can read more about religious appropriation in different contexts and cultures will be published.
Linda Annunen