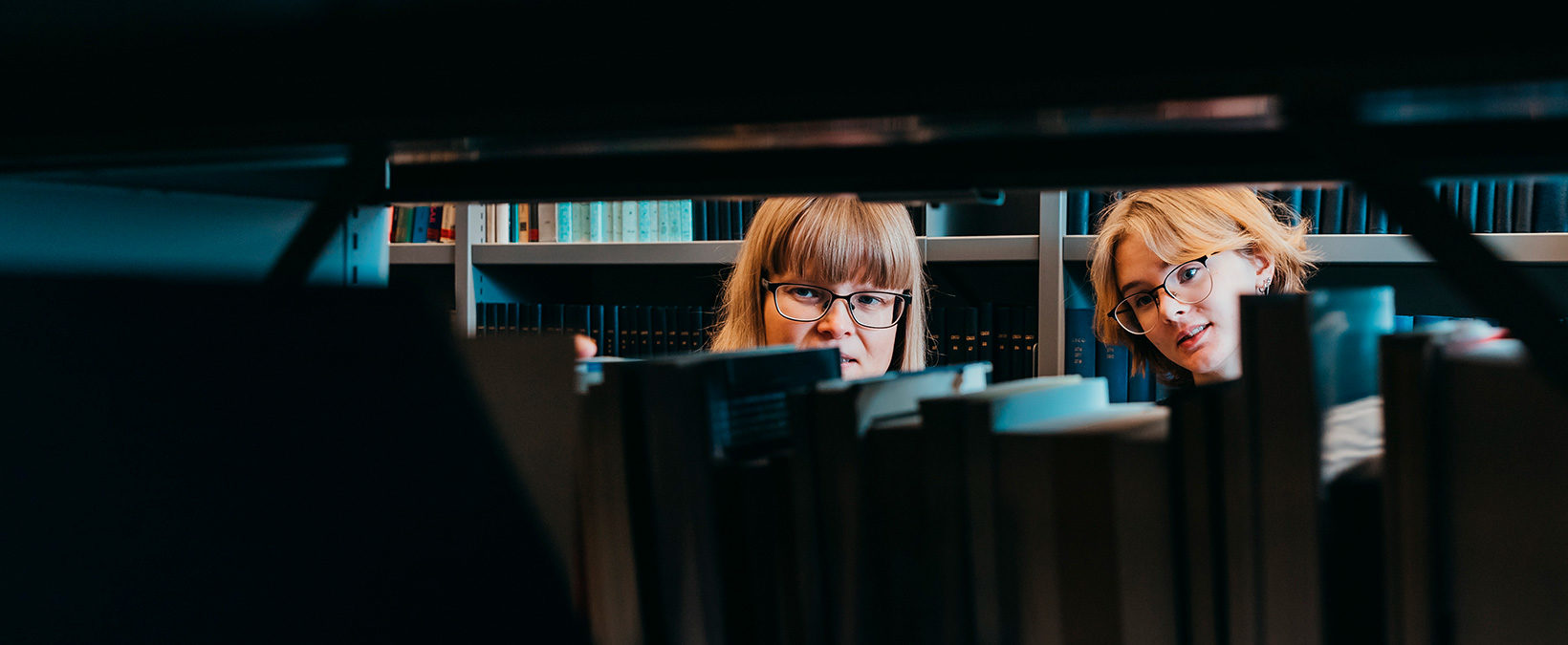 Library
The largest special library on religion in the Nordic countries
The Donner Library opened as long ago as 1957 and is today the largest specialist library on religion in the Nordic countries. The library is located in Humanisticum (The Dahlström Palace) at Biskopsgatan 13 in Turku, in the middle of the beautiful Åbo Akademi University campus. The library is open during weekdays between 12.00 and 16.00 (closed in July). Our primary customers are students and researchers of religion, but our library is also open to the general public.
Our collection comprises approximately 90 000 volumes pertaining to research on religion in a broad perspective. The central journals within the field are available in printed form in the library and we can help you to find your way among the e-publications as well.
Book of the month
The Cambridge History of Atheism edited by Stephen Bullivant and Michael Ruse. Cambridge University Press, 2021
Writing a history of atheism is not an easy task. Unlike many religious traditions, it does not have a definitive starting point, to which all current expressions of it can be traced. Furthermore, nonbelievers in gods have only relatively recently adopted the 'atheist' label for self-identification, and the terminology for, and meaning of, nonbelief vary widely across different cultures and time periods.
The Cambridge History of Atheism is written with these challenges in mind and manages to overcome them through reflection and an impressive scope. The two volumes, with contributions from 68 scholars, covers over 3,000 years of history from a variety of cultural contexts. The global perspective sets it apart from previous works on the subject, although Western Europe and the Middle East are arguably overrepresented. Furthermore, it approaches atheism as more than an intellectual tradition, but also as 'lived atheism,' that is, how atheism is expressed in the lives of individuals. Despite the title being in singular form, there is an emphasis on the fact that they are really talking about histories and atheisms.
There are three chapters I wish to highlight in particular. In chapter 2, Nathan G. Alexander examines and compares histories of atheism, written by both atheists and theologians. In chapter 9, Ilkka Lindstedt discusses the works of three medieval Islamic philosophers who, while not explicitly denying God's existence, became prominent critics of Islamic theology. Finally, in chapter 55, Teemu Taira outlines the impact of the internet on 21st Century atheism and the various ways atheists have used, and continue to use, social media platforms for expressing themselves and finding community. I am confident that this book will be an invaluable resource for scholars interested in atheism, contemporary as well as in the past.
Robin Isomaa